Customer Reviews
AWESOME KIT
I was looking for a good solution to keep my batteries charged and keep my Dometic 12v fridge up and running and devices charged without having to start my Jeep every couple of days. The Cascadia 4X4 vss system fits my needs perfectly and is working excellently.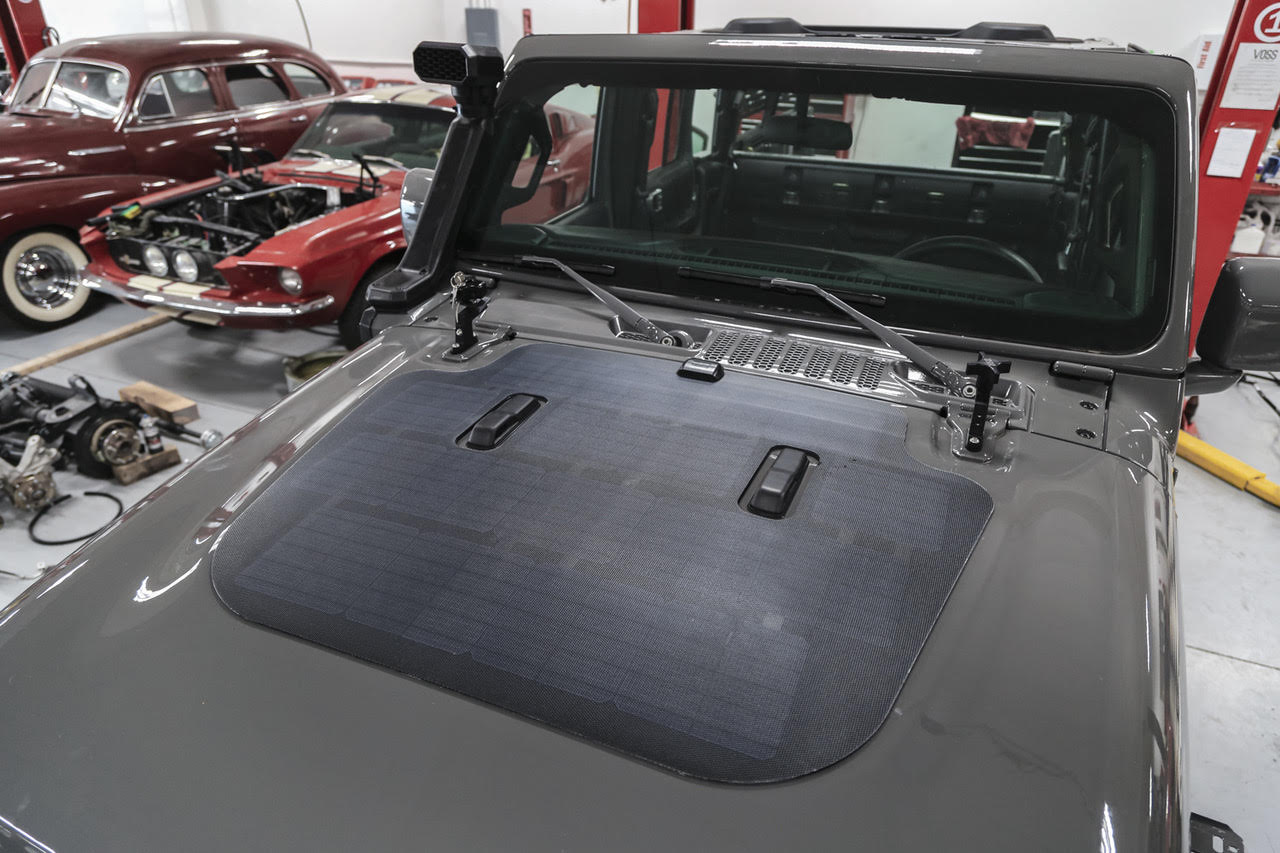 OUTSTANDING PRODUCT
I have to admit, I was concerned. Living and offroading close to and in Death Valley the heat combined with dust usually makes things that "stick on" just not an option. I followed the instructions very carefully (this is not a job for impatience you get one chance to get it right) and it has held up through a full summer of some of the most torturous conditions imaginable. It's stuck to my hood like a booger on a kids shirt, it's just not coming off. Extreme heat, dirt, winds up to 50 MPH while travelling at 70 on the highway, punishing washboard roads, rock crawling, drive thru car washes, it stays on and keeps sending power to my dual battery setup. I don't think anyone could torture test this product as much as I have unless it's on the opposite end of the spectrum, in a subzero climate, which is the environment the makers originally sold it in (Canadian mining industry) . It also acts as a hood blackout for reduced glare. This system is in my top 3 of mods I've done to my Jeep. Just do it, your wife said it's O.K.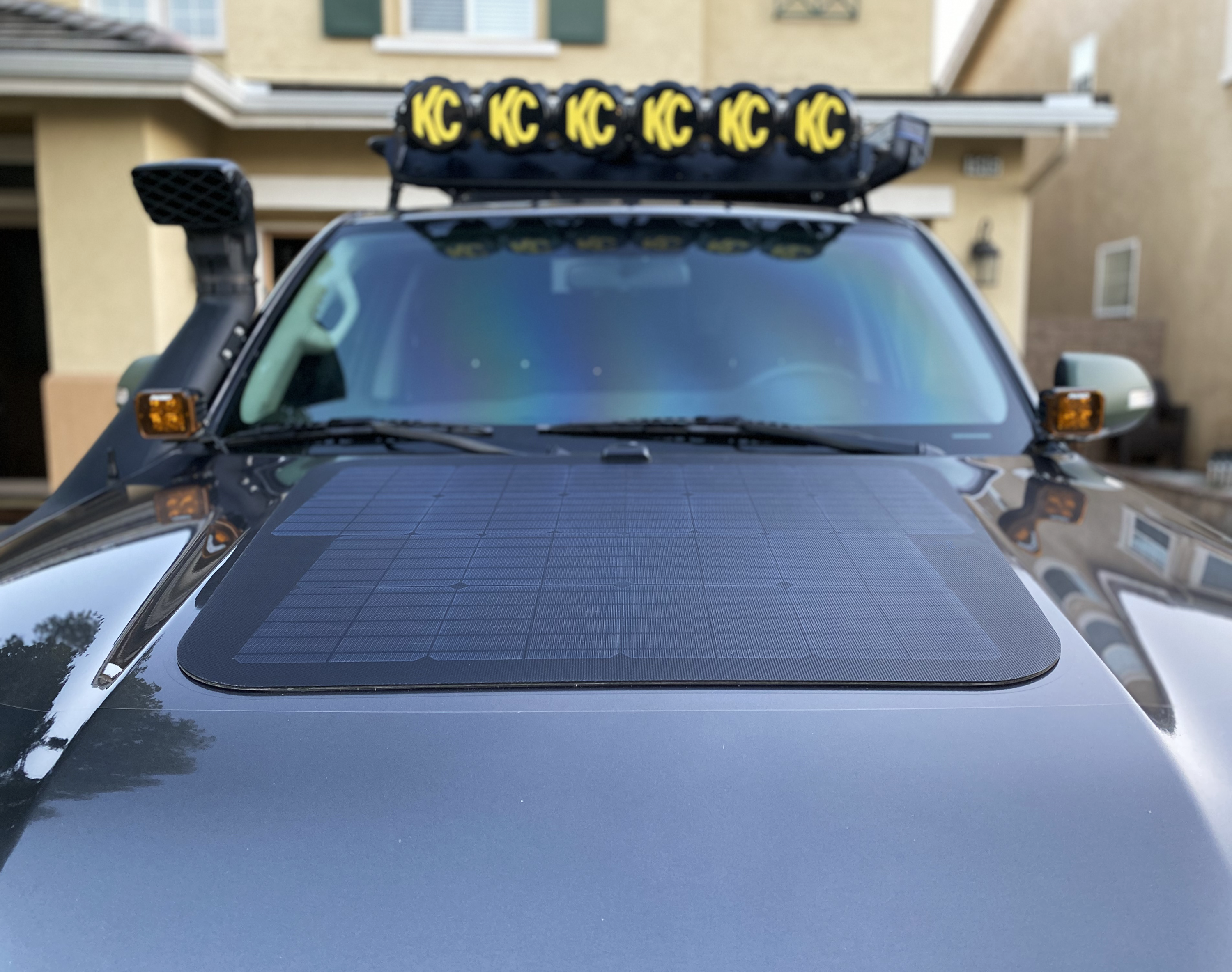 Awesome System
I had a hard time running my devices just with my battery, since I got the Cacadia 4x4 solar panel and The VSS system, my battery doesn't drain completely during the sun light, while my car is off... very efficient and great back up to have if you want to be off the grid!!
Media
Need more info? Check out the following content on our products: