THE WORLD'S FIRST VEHICLE SPECIFIC HOOD SOLAR PANEL SYSTEM.
The worlds best winch license plate mounting system just got better.
Introducing the Flipster V3
TESTIMONIALS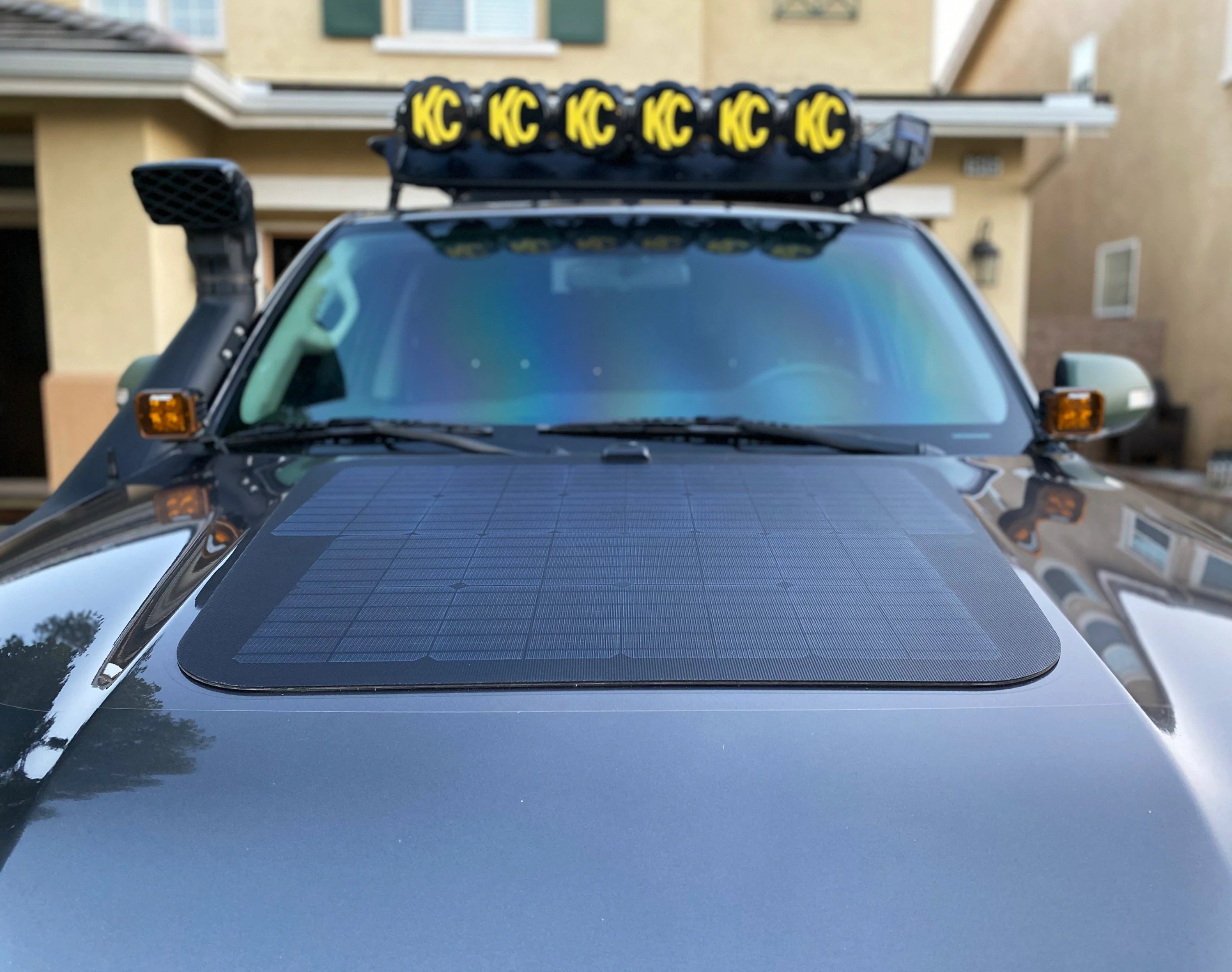 Alberto Yepez
"I had a hard time running my devices just with my battery, since I got the Cacadia 4x4 solar panel and The VSS system, my battery doesn't drain completely during the sun light, while my car is off... very efficient and great back up to have if you want to be off the grid!!"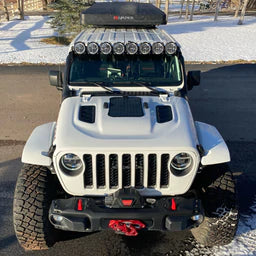 Jace Nix
"I was looking for a good solution to keep my batteries charged and keep my Dometic 12v fridge up and running and devices charged without having to start my Jeep every couple of days. The Cascadia 4X4 vss system fits my needs perfectly and is working excellently."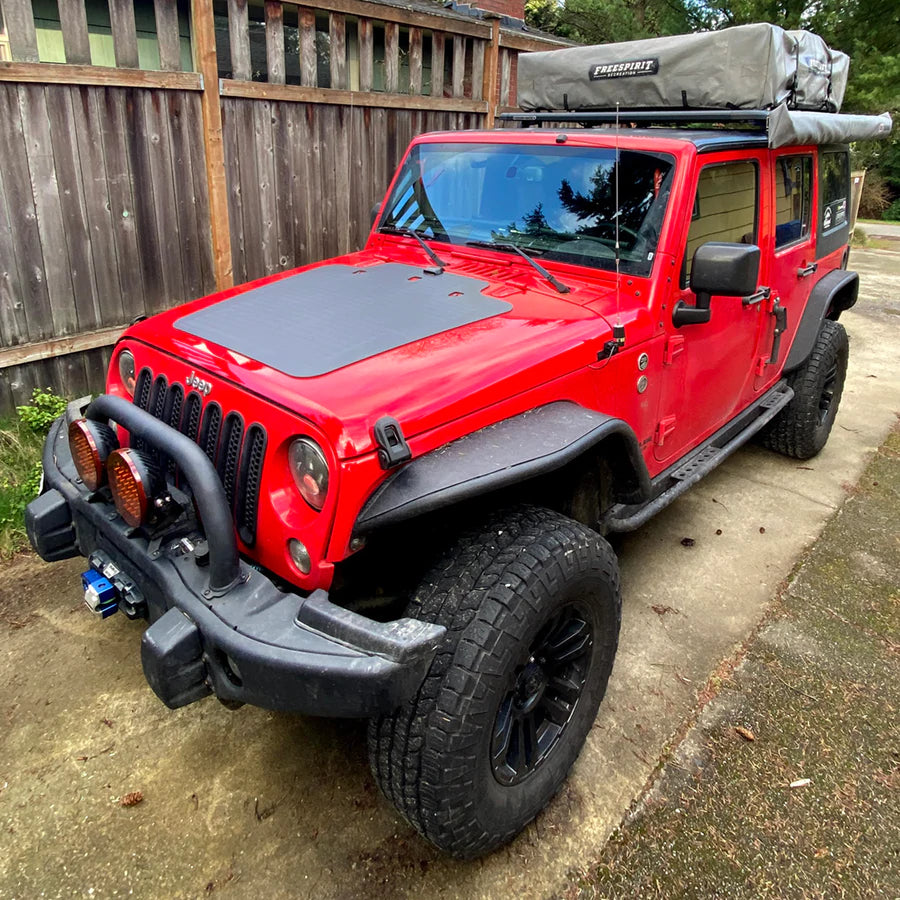 Kenneth Poage
"My camping night light setup never failed and my beer fridge never warmed above the set 23 degrees. The solar panel blends in well on the JK hood and is one of my favorite mods in the last few years."